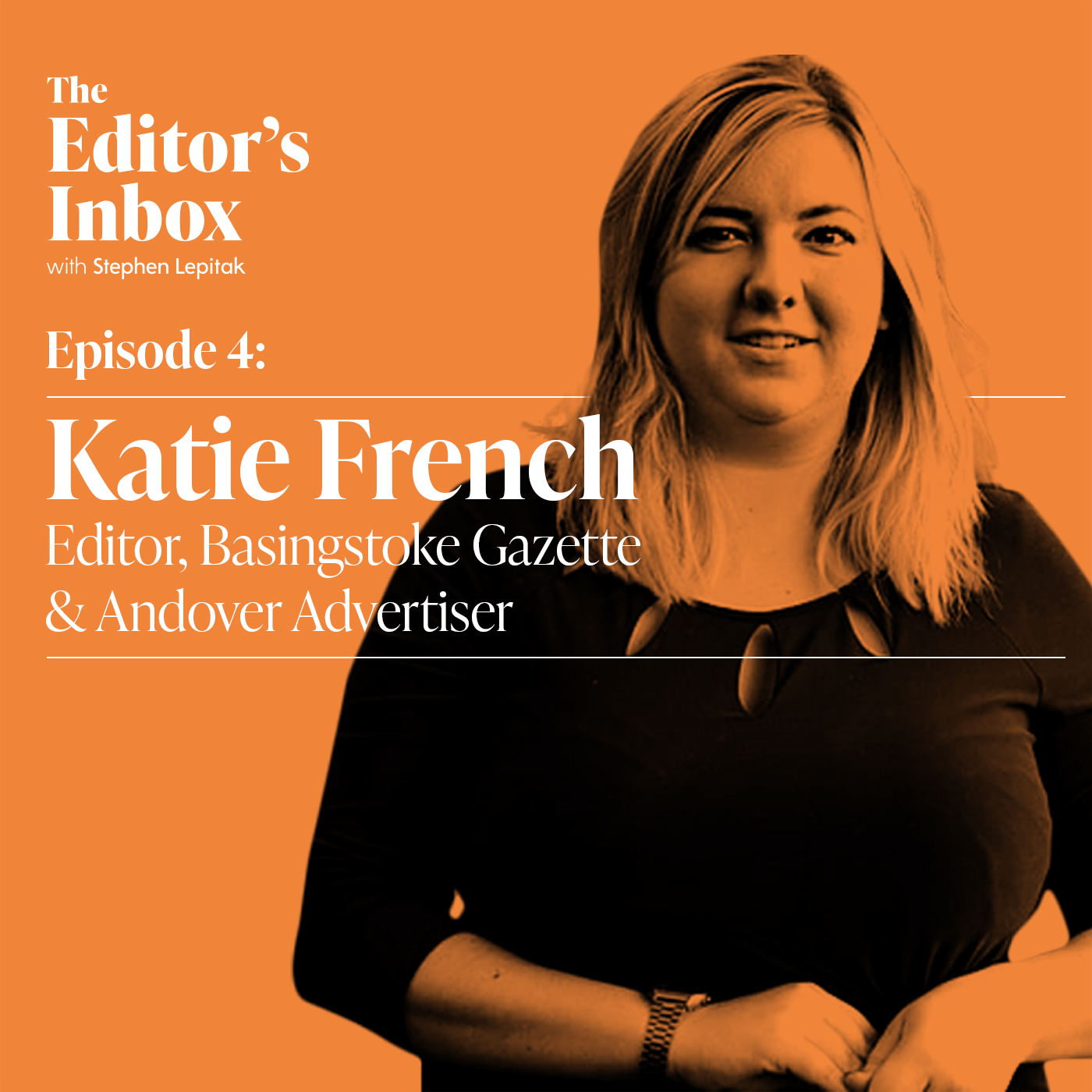 In this episode of Editor's Inbox, we talk to Katie French, editor of the Basingstoke Gazette and Andover Advertiser, who has just completed her first year at the helm of both titles. She discusses how she has found her maiden year as an editor, the role local newspapers continue to play in communities as well as the threat of social media to them, how she likes to work across each issue, and plenty more. 
The Editor's Inbox Podcast is produced by Stephen Lepitak in association with Newsworks to allow audiences to hear from editors about their views on the role their hold and how it develops. It is not produced for commercial benefit and is entirely sponsor-free. 
Follow us on Twitter @editorsinbox.